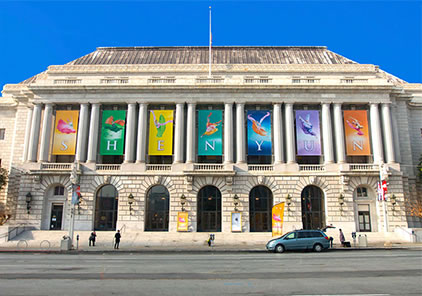 On Tour
Blog
4 shows, 2 days: Physically challenging. Spiritually elevating. Always smiling.
LINCOLN CENTER AUDIENCE REVIEWS
"By far, the best performance…
I have ever seen in my life."
– Samantha Huebner, professional ballerina
"Evocative, beautiful music."
– Philip Mann, conductor of Arkansas Symphony Orchestra
"This subject of divinity and…
the spiritual characters…
it was so seamless."
– Thomas Franzky, classical opera singer
Spirituality plays a big role in traditional China.
China was once known as the Divine Land. This profound name describes a time in China's ancient history when deities and mortals coexisted, and a belief that the divine transmitted a rich culture to the people of the Earth.
For thousands of years, Buddhism, Taoism, and other disciplines were at the heart of Chinese society. People lived by principles such as benevolence and justice, propriety and wisdom, respect for the heavens, and divine retribution. Calligraphy, music, medicine, attire, and much more were said to have been passed down from the heavens…
Coming Up:
Celebrate a festive and meaningful Lunar New Year with Shen Yun!